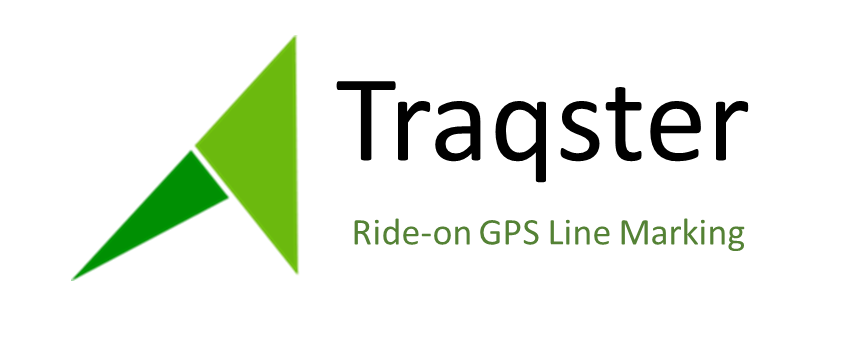 SALE PRICE - 1 NEW $54,437.50 - 1 USED $52,437.50
Traqster Ride-on GPS line marking system. High pressure, airless adjustable painting system with 50 gallon paint capacity and 5 gallon clean water. Full Sportstraq GPS system with integrated auto-steer, CM level error corrections, full function joystick, and app access.

Traqster features an easy to use iPad Interface coupled with sub-inch accuracy & year-over-year repeatability. Traqster offers Superior line quality utilizing our universal airless high-pressure painting system. Traqster is Fast! Paint at high speed, up to 5 MPH and our paint delivery systems work with ANY brand of paint.
Traqnology backs Traqster with industry leading Technical Support!
Call for Pricing: 847.508.2531
System Includes: Sportstraq Line marking steering kit, Sportstraq iPad app, MDU Kit, ECU, Joystick, wiring harness, Smart7 RTK GPS receiver. Auto paint on/off.
Traqster Ride-on GPS line marker
Product Code: Traqster Ride-on GPS line marker
Availability: In Stock
Related Products
Tags: Sportstraq, Traqster, Traqnology